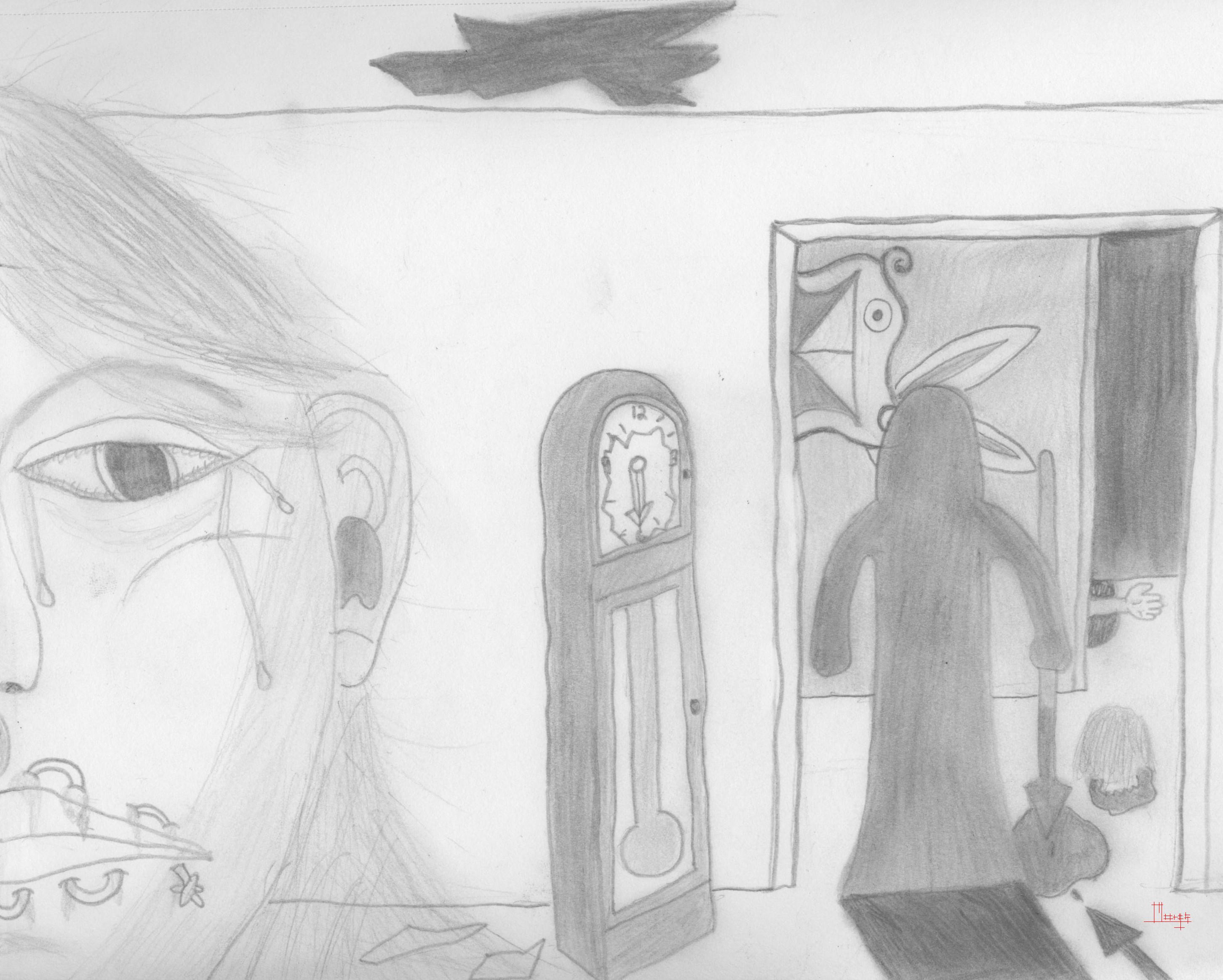 "Don't Look Behind You" - The site inspired masterpiece, sketched by yours truly.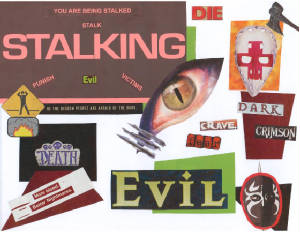 "Stalker" - Collage inspired by a "Stalking" pamphlet I found at my local courthouse.
"Bit Parts"
- Color pencil drawing dedicated to, and loosely inspired by, the film
Bit Parts
. Find out more by visiting
www.bitpartsthemovie.com
.
"Hysteria Lives" - Original colored pencil sketch inspired and dedicated to my favorite slasher site.